9470 Series Thermally Broken Horizontal Slider Windows for Energy Code Compliance
*Thermally broken refers to how the window is constructed. More precisely, it is manufacturing the aluminum frame window with a barrier in between the inside and outside window frames that will prevent the conductive thermal energy loss.
WinDoor 4070 Series Horizontal Slider Windows
XO or OX size: 74″ x 64″ and XOX size: 112″ x 64″
Non-impact +/- 90 psf and Impact +90 / -150 psf
Water Performance: 13.5 psf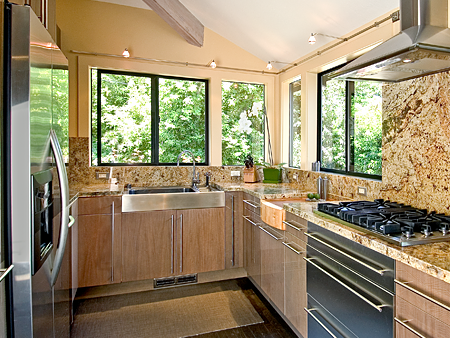 Open up your kitchen with a pass-through horizontal rolling window.   Choose between either 1 or 2 sashes within one continuous frame.  With our double window, one sash slides left or right bypassing the other fixed glass.  The triple window operates on the left and right sashes, bypassing the center fixed glass.  Picture a single hung window on its side with rollers and you have yourself a fashionable pass-through to the exterior.  This modern look boasts a high performance rating on high impact and non-impact certifications, as well as Energy Star.