HURRICANE CODES AND IMPACT GLASS
In the aftermath of Hurricane Andrew in August 1992, the Florida Building Codes Study Commission was established to evaluate the existing system and to recommend ways to improve or reform the system if this was necessary.
It had become clear that Florida needed a single, statewide building code system, and, in 1998, the Florida Building Code was created. Since its creation in 1998, the Florida Building Code is periodically updated.
NON-IMPACT DOORS & WINDOWS
Older structures have doors and windows with non-impact tempered glass. If the glass is hit and breaks during a storm, the wind pressures and rain will enter your home.


IMPACT RESISTANT GLASS
Impact resistant glass consists of two sheets of glass with a shatter-proof interlayer between them. Once the glass receives a significant impact, it may shatter but the inner membrane holds the pieces firmly in its frame so that the barrier is not broken. It takes an entire window/door system to make an impact-resistant opening and is contingent that the installation adheres to the manufacturer's installation instructions.
LAMINATED GLASS CONSTRUCTION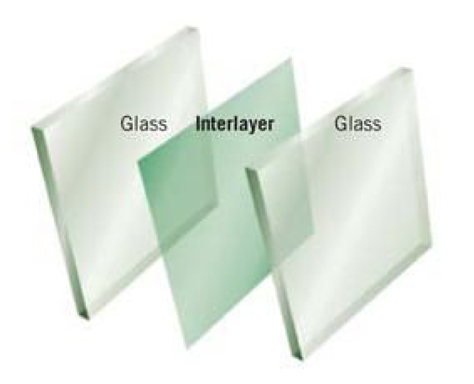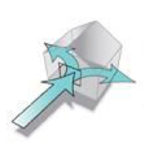 If the building envelope is breached through a broken window, wind may enter the building, causing an increase in pressure that could lift the roof and push the walls outward.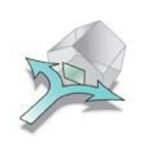 Laminated glass helps to preserve the building envelope, minimizing damage by wind, rain and other elements.
There are two types of impact-resistant products: large-missile and small-missile resistant.
Large-missile: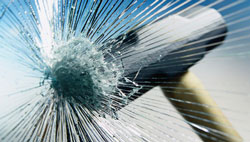 A product is tested as large-missile resistant after it has been exposed to various impacts with a piece of lumber weighing approximately 9 pounds, measuring 2″ x 4″ x 6, traveling at a speed of 50 feet per second (34 mph). Then the product must pass positive and negative wind loads for 9,000 cycles. If you live in a building where doors and windows are located 30 feet or less above grade (e.g. above ground level) then the products must pass the large-missile test. If the doors and windows are more than 30 feet from the ground then they must be either large or small missile compliant.
Small-missile resistant: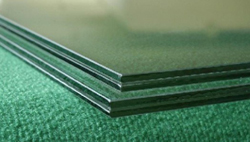 A product is declared small-missile resistant after it has been exposed to various impacts with 10 ball bearings traveling at a speed of 80 feet per second (50 mph). The product is then subjected to wind loads for 9,000 cycles.
Differences between the Standards:
The acceptance criterion is different for impact rated windows and doors between the Miami-Dade and Broward County Standard (Florida Building Code High Velocity Hurricane Zone test standard – HVHZ) and those of other organizations.
In Miami Dade County testing procedures are more rigorous and are underwritten with a Notice of Approval (NOA) number. A Florida Approval Number is then assigned to the NOA.
---
Different Interlayer's:
Butacite® polyvinyl butyral interlayer (PVB) has been continuously improved from its inception as the preferred material for safety glass. Advantages of laminated glass including safety, security, sound dampening, and the ability to offer solar control for energy savings.
Sentry Glass® Plus interlayer offers five times the tear strength and 100 times the rigidity of conventional PVB interlayer. It is an excellent candidate for demanding applications in the architectural market place.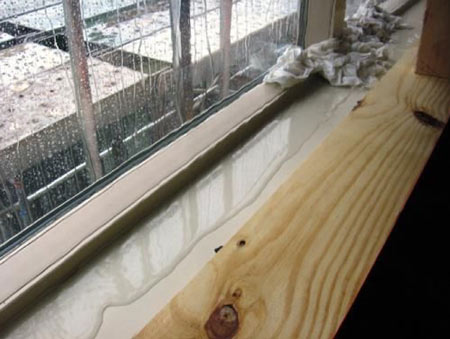 Other tests:
In addition to impact and wind load testing, the product is tested for water and wind resistance and forced entry.
This water test meets the requirements of ASTM E 1105 and AAMA 502 to simulate wind driven rain. It involves hanging a calibrated rack of nozzles on the building, to shoot water at the windows. Inside, a pressure chamber with blower and digital manometer is mounted over the window to create a lower pressure than outside, and measure at what pressure the window-failure occurred.
---
Product & Glass selection:
The basis for selecting an appropriate product and glass make-up is determined with knowledge of the Design Pressures acting on the opening. Using this data and 'certified product approval' test results allows the selection of a product that's meets with the opening size, and has tested pressures that meet or exceed the Design Pressures for wind loads and water resistance. The resultant selection lists the glass mark-up which includes the type of interlayer and type and thickness of glass pliers.
Here is an example of one chart from WinDoor, Inc. Series 8100 sliding glass doors NOA No 15-0723.12. Click here to see the full report: 15-0723.12
Select the height and width of each door panel to see the Pressures.
Reinforced Units (Glazing Types A, B, C &D)

Abbreviations
Type A & B are impact-resistant insulated units & Type C & D are impact-resistant units
Temp = tempered glass. HS = heat strengthened glass. OA = overall width of glass mark-up
Glazing Type A:  3/16" temp, 3/8" air space, 3/16" HS, .090" SGP, 3/16" HS, 1" OA
Glazing Type B:  3/16" temp, 3/8" air space, 3/16" HS, .075" Vanceva by Eastman, 3/16" HS, 1" OA
Glazing Type C:  1/4" HS", .090 SGP by Kuraray, 1/4" HS, 9/16" OA
Glazing Type C:  1/4" HS", .075" Vanceva by Eastman, 1/4" HS, 9/16" OA
Glass make-ups:
The minimum requirement to meet with hurricane protection is impact-resistant glass, but there other glass packages available including impact-resistant with insulated glass, impact-resistant with low-E coated glass, and impact-resistant with insulated glass and low-E coated glass (see Energy codes for an understanding of the differences).
In some applications and some municipalities "Energy glass" must be used. In other applications this is a value-added selection by the owner. Check in with us to be sure of your selection.
---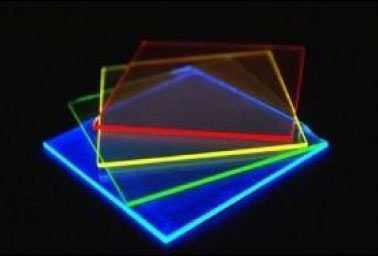 Glass Tint:
Body tinted glass products are produced by small additions of metal oxides to the float or rolled glass composition. These small additions color the glass bronze, green, blue or grey but do not affect the basic properties of the glass except for changes in the solar energy transmission.
Do not get confused with Window film. Window film is a thin film or laminate that can be installed to the interior of glass surfaces. Its purpose is to reduce down the amount of heat transferring through the glass but many impact-resistant glass manufacturers' do not warranty the glass with this addition.