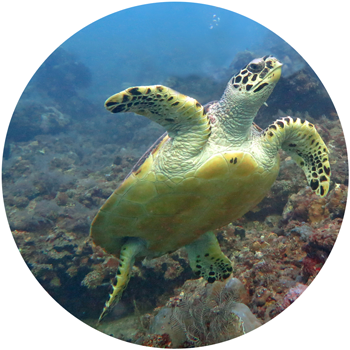 Many counties and cities along Florida's coast have adopted sea turtle lighting ordinances that restrict the amount of light permitted through windows and doors. The artificial lighting of coastal construction is known to confuse the hatchlings who are guided to the water by the light of the moon.
The ordinance states "Tinted glass is required for windows and doors that are visible from the beach. The tinted glass shall be any glazing that has an industry-approved light transmittance value of 45 percent or less. Such transmittance shall be limited to the visible spectrum (400 to 700 nanometers) and shall be measured as the percentage of light that is transmitted through the glass, inside to outside".
Windows & doors with grey-tint glass are compliant with the ordinance. Clear glass, bronze or green tint are not.
OTHER BENEFITS OF IMPACT RESISTANT GLASS
Laminated glass provides additional benefits including:
A significant reduction in transmitted noise (50%)
98% protection from harmful UV rays (no fading of drapes and upholstery)
Passive protection
Enhanced security
Energy saving options
Lowering of contents insurance
Peace of mind
Enhanced beauty and increase in property value